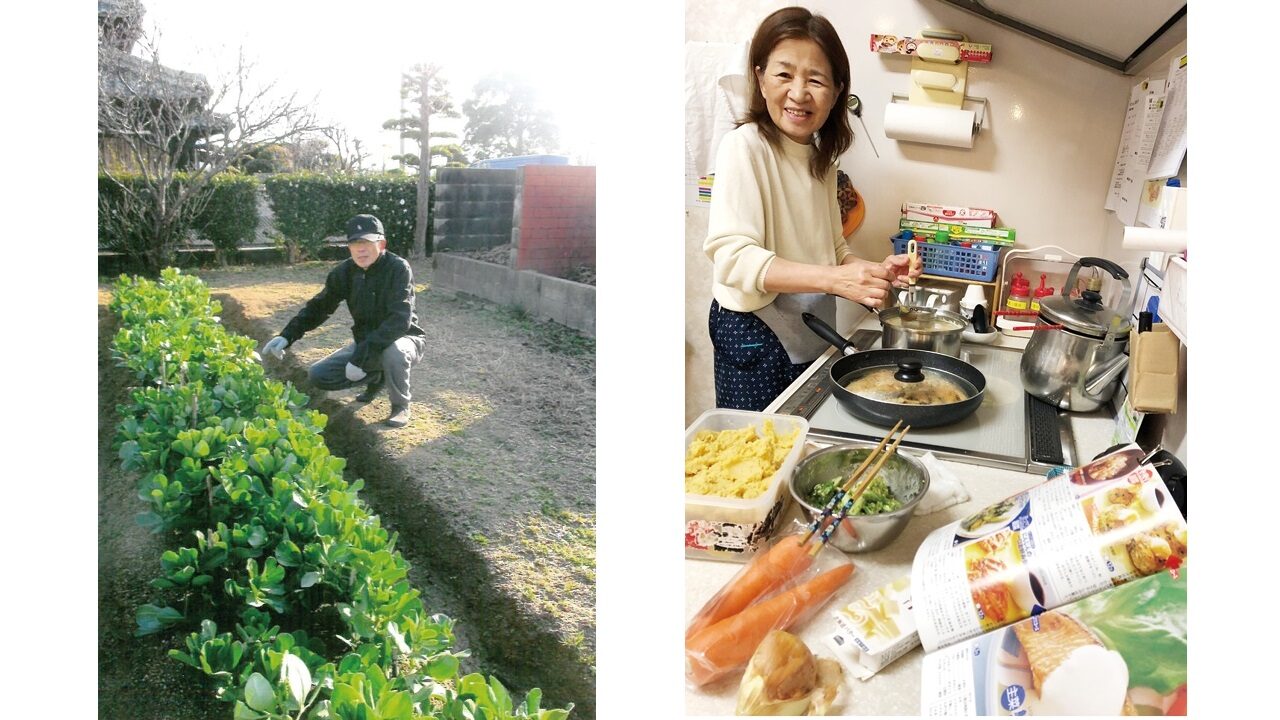 Getting dementia does not mean your life is over. There are a lot of people with dementia who live a normal life in their own communities. Let us introduce some of these voices. (Excerpt from our newsletter, "Pole-Pole")
Mr. Toshiyuki Shidotani (69 years old in Kagawa Prefecture, Japan)
I quit my job 2 years after I was diagnosed with Alzheimer's disease. I couldn't accept the fact and got very depressed, then my wife talked about it to our neighbor. The neighbor told us, "You should go to the District Support Center and get advice from them." So we did.
There is a group activity program for aged people in the area, and our neighborhood community association organized another program. In this program, aged community members with or without dementia, do odd jobs that are requested by the local nursery school. Some of us repaint partitions and doors, and others make toys using milk cartons and beanbags for juggling. Events like sweet potato cooking are held with nursery school children using the potatoes grown by us. We all enjoy these programs and events. Most importantly, you are treated the same as others. I'm truly happy to spend time there with everyone.
It is nobody's fault that I got this condition, but I just make a virtue out of necessity and live positively with others.
Ms. Kiyomi Terano (65 years old in Oita Prefecture, Japan)
When I visited a doctor in a neighboring town with my daughter to check my lapse of memory, the doctor told me, "You cannot drive a car from now on." I was so devastated that I felt like my arms and legs were being ripped off. He didn't tell me the name of the condition, but honestly, I wanted to die at that moment. But, I thought, that would make my daughters very sad and making them sad was the last thing I wanted to do.
Now, I do what I can do and I'm even working. I'm trying to stay strong for my family.
I work as a part-time staffer helping make lunch at a group home "Hana Hana". I'm always impressed by the staff members at Hana Hana for their way of resident caregiving. Sometimes, this one resident tries to take care of others, and staff members complain about his aggressiveness, but I think he wants to be a help to others. I understand his feelings because I am like that, too. Because I can understand how people with dementia feel.