"What I can do now that I have dementia" by Tomofumi Tanno
Choosing to live with dementia
Eight years ago, I was diagnosed with Alzheimer's disease at the age of 39, working at Nets Toyota Sendai as a car dealer and spending time at home as a father of two daughters.
I comprehended Alzheimer's, accepted my condition with dementia, chose to live with it, and my company understood my situation.
I am still able to keep working at Nets Toyota Sendai, which gives other employees a sense of security that they can continue working if they want to, even in the case that they have a dementia. The understanding of the company has been extended even more. Now at Nets Toyota Sendai, they gave me a sponsor contract, the same that they provide for professional sports players, and my job is to raise the awareness of dementia. The job consists of giving lectures all over Japan, and as a member of the policy committee of the Ministry of Health, Labour and Welfare, I share my opinions when creating laws related to dementia. In addition, I propose measures as a member of the dementia exploratory committee of the city and prefecture.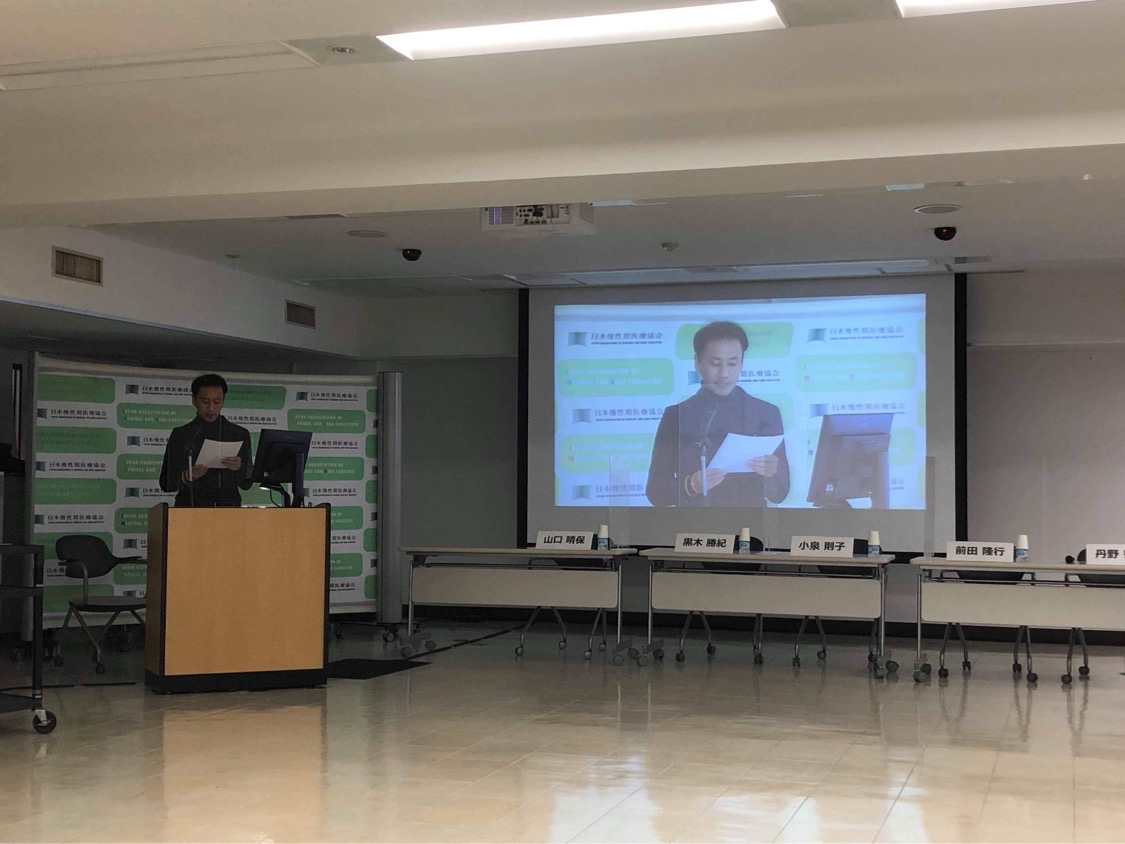 These activities aim to deepen the understanding of dementia and improve the structure of society by proposing measures and working on the local communities and the environment toward dementia. After I was diagnosed, I was crying and scared about the wrong information I had about dementia. Then I met people with dementia that were happy and lively, and that was the trigger to face my life positively because I thought I wanted to be like them. It is possible to live happily even with dementia.
And by stepping forward, I could have many friends. I felt the importance of meeting fellows with dementia from my own experience. I shared my experience with my colleagues, and I created a place where worried people from 6 years ago and those who have become more positive could meet. It is a consultation desk for people with dementia. Here, instead of asking about the diagnosis and problems, we listen to what you want to do and support you so that you can realize it.As well, I realized many people never came to the consultation desk for several years. I noticed many people with dementia stay at home all day, so I started thinking. Then, I created a place near the examination room in the hospital where worried people after their inspection could meet people with dementia who had overcome their diagnosis and were positive.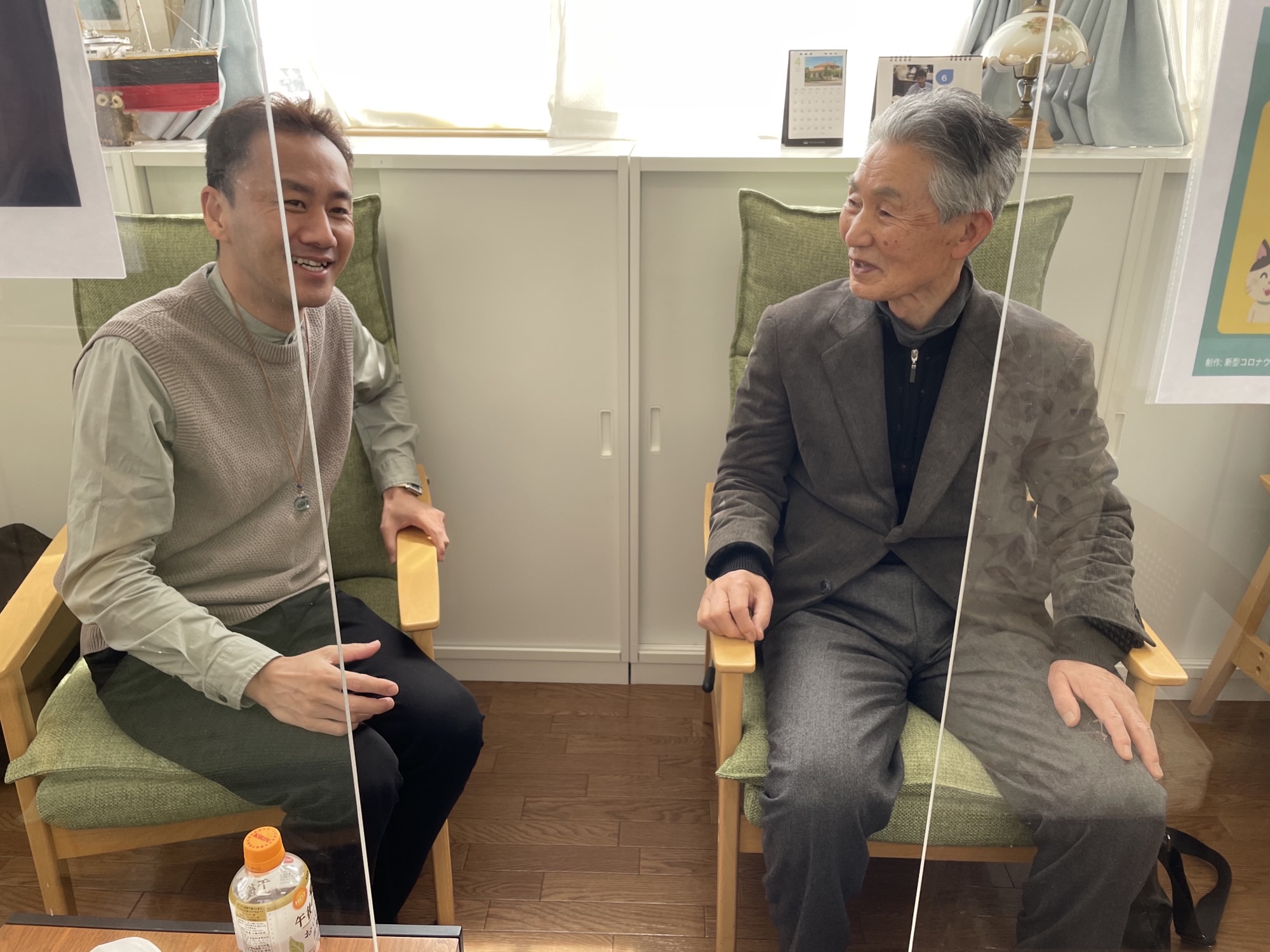 At the hospital, you can meet people who shut themselves at home immediately after the diagnosis, so they can break the pattern of not going outside by meeting people. Peer support between people with dementia is not counseling but a place to convey their own experiences.
Thanks to the hospital's cooperation, it is possible to meet them not only after the examination but also during the waiting time before the examination. They will call you when it is your turn for the inspection, so you can speak freely until then. Besides, talking before the medical examination revealed that it helped patients adequately convey their feelings to the doctor, making it easier for them to execute the tests.
One of the merits of the listening system inside the hospital is that people concerned about dementia can meet each other. Once they have met, they want to continue listening to their stories in the subsequent examinations, and they can meet periodically by making an appointment on the day of peer support.
Peer support is a system made not only by me – many people with dementia are involved. We talk about people from their 40s to 80s. When people doing peer support talk about themselves, the individuals with anxiety and worries become more positive by sorting their feelings. There are benefits for those doing peer support as well.
Instead of peer support, other gatherings started to be held inside the hospital, as the "gathering to think about the driver's license." No matter how much families tell their beloved ones with dementia their concern about driving in that condition and that it is better to return the driver's license, they usually do not listen. If they are forced to give it back, they say the license was taken from them. At the "gathering to think about the driver's license," people who have returned their licenses and people who don't want to do it talk to each other.
They talk about the condition when losing their license, the feelings they have now, and the advantages and disadvantages of doing that. As for disadvantages, they say that after not being able to drive, the range of places they can go has decreased, the number of buses is few, and that's problematic. As for the advantages, it feels better to think accidents won't occur, and the taxi is cheaper than the cost of maintaining the car. By talking about this, they can think better about driving. After attending and hearing the talks, they sometimes decide to quit by themselves. By doing so, they don't bother their family or say they have been deprived of their car. We support "deciding on their own" rather than forcing them. Talking with each other creates empathy and allows them to think and have more hope for the future.
Many people get better after doing peer support. By talking to others, they can express and convey their feelings when they are diagnosed and when they give back their license. Then, they can start giving lectures, speaking in front of everyone about what they want to let others know, their experiences and feelings.
We are people with dementia, so we have something to tell. You may not know until you have dementia, the side effects of medicines, the prejudice in society, and the difficulties of living.
I think that by listening to people with dementia, society can change. As society changes, we can live in a more comfortable world.
All of this is not "what you can do with dementia," this is "what you can do because you have dementia." It plays a significant role in making many people, including the welfare personnel, aware of the feelings of the people concerned.
Profile
Tomofumi Tanno