Active AAJ in both towns and villages < Shizuoka, Nagasaki >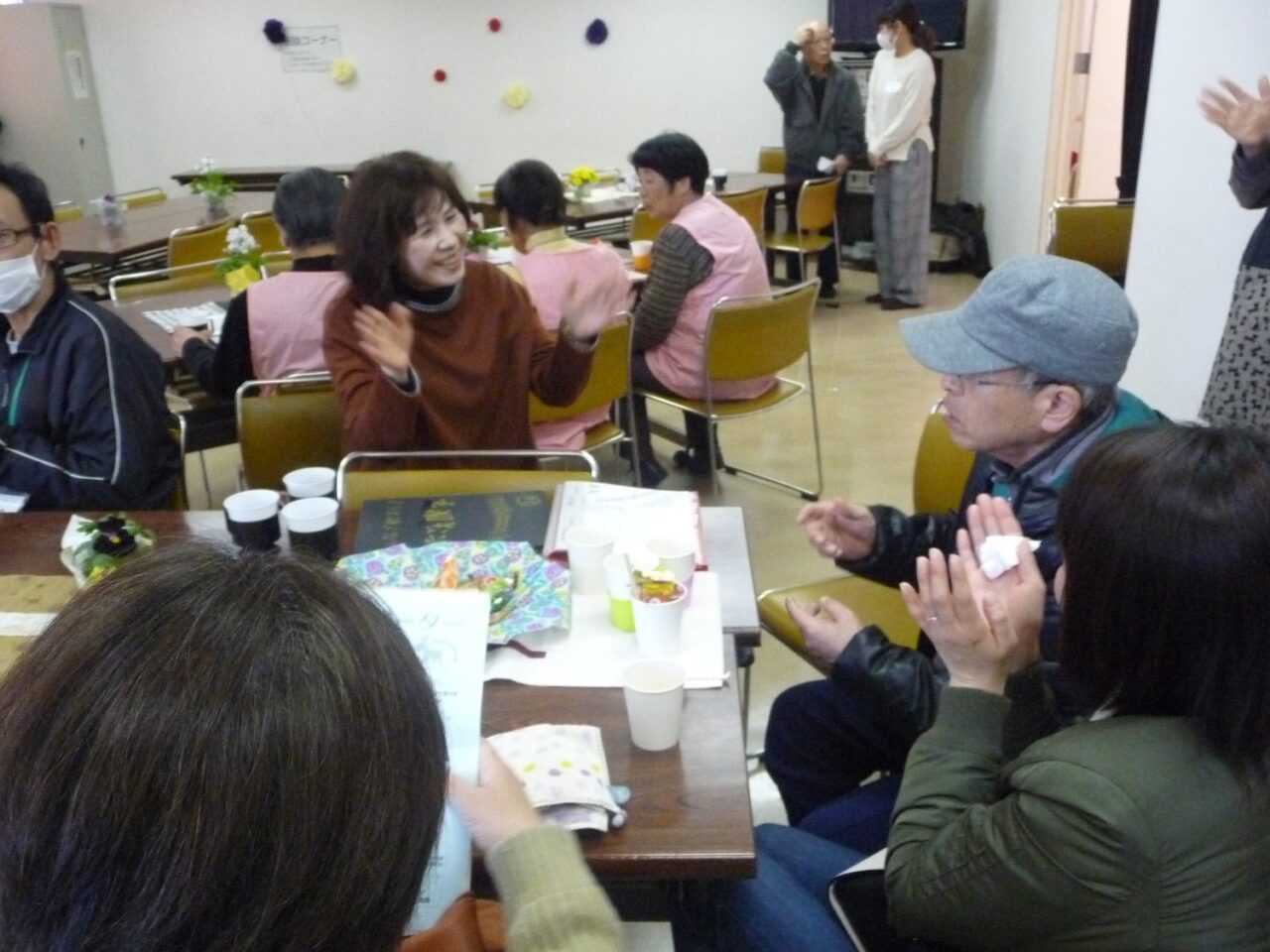 Introducing activities from the nationwide Alzheimer's Association Japan (AAJ) branch reports!!
Editor/Taeko Uchida
Shizuoka Prefectural Branch
I take it easy and feel happy
The branch held the Meeting for Early Onset Dementia at Fuji City Philanse from 10:00 to 13:00 on March 12. There were 21 participants, including two people from the Shizuoka Prefecture Longevity Policy Section, our adviser Dr. Kei Takagi from the Dementia Disease Medical Care Center, three people with dementia and their families.
The people with dementia told us about their situation, making comments such as, "I take it easy and feel very happy", "I got into this situation suddenly, with a brain disease", etc.
Their families told us about the importance of selecting services suitable for the person with dementia and the importance of visiting the person with dementia even after he/she had moved to a geriatric welfare home for the elderly, and there was a comment that smile of the staff in the facility saved them.
A family member who was a carer for a person with dementia at home said "When we go out, my family member with dementia often becomes embarrassed because it's too difficult to understand a new-style toilet which flushes when you wave your hand at it."
In addition, a participant who no longer had caring duties mentioned, "I continue my involvement by conducting volunteer activities related to care and dementia." We enjoyed our packed lunch while talking together.
Nagasaki Prefectural Branch
Great fun at the Singing Café
On February 24, the Nazumino Café was open from 10:00 to 13:00 at the Nishisonogi District Togitsu Community Center. The Nazumino Café has been held mainly on a weekday (Friday) as a place in which people with dementia and their families, local people, and medical care professionals, long-term care and social welfare staff come together casually and deepen their exchanges. This time, we planned to hold it on Sunday for the first time so that more people could come. We had fine weather, and 60 people participated in the event, including people with dementia and their families.
In the first half, Ms. Nagako Murakami, who was the representative of the AAJ branch regional association (Togitsu Shuokai) until last year, made a speech based on her caring experiences with the title "From the foundation of Togitsu Shuokai to the present day."
In the Singing Café afterwards, Ms. Harumi Hashiguchi, who was studying music therapy, drew laughter with her superb talk including her caring experiences, and the whole venue was wrapped in music. One of the participants left a comment: "It was good to hear about the actual experience of caring. If there is anything I can do, I'll do it."