Pre-opening of the Japan Dementia International Exchange Platform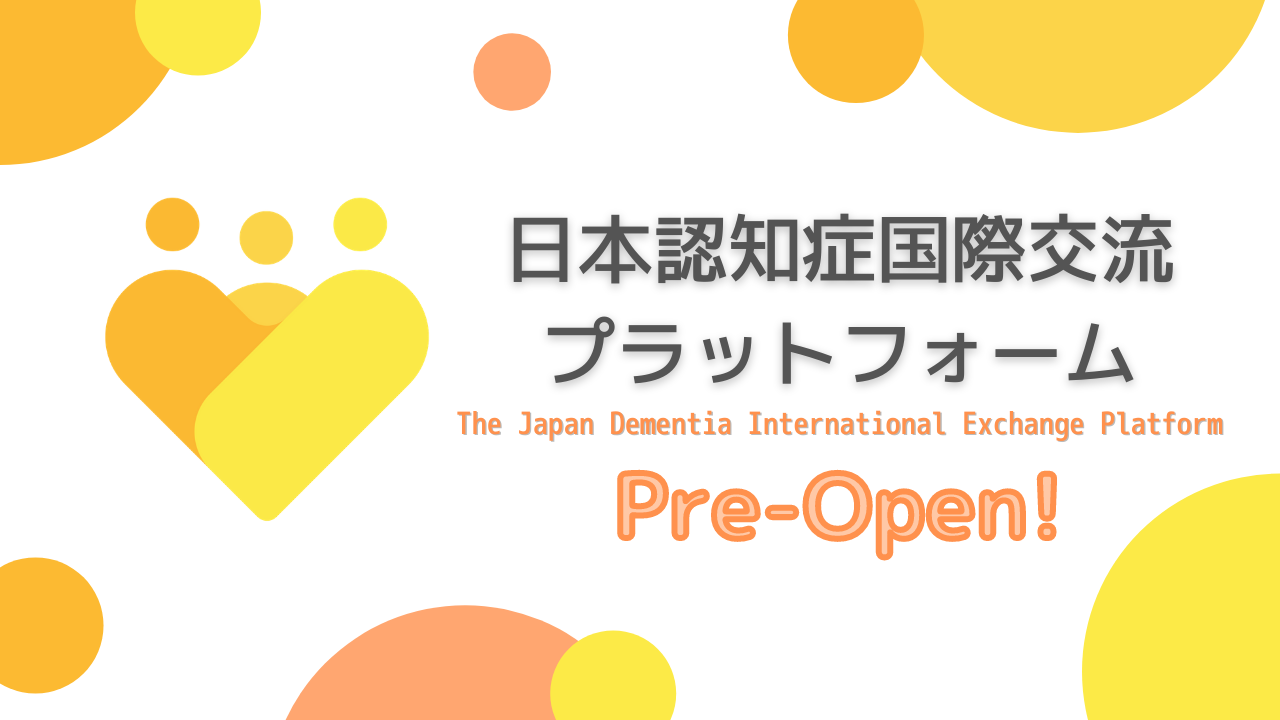 From March 2021, we will be pre-launching an international exchange platform to disseminate information about dementia both domestically and internationally.
Our site is designed to
●Disseminating information on dementia in Japan in Japanese and English.
●To provide information about dementia in Japan and abroad in English and Japanese.
●A wide range of people involved in dementia disseminate information freely.
(For more information, please see About us)
This is a pre-launch and we are currently editing and tweaking the website to make it easier to navigate and use.
The content, design and functionality of the site is currently incomplete, so please let us know if you find any problems by contacting us.
Initially, we will be publishing mainly articles requested by the editorial board, but we will be publishing information from a variety of individuals.
We are aiming to have a "grand opening" by the end of May, and we would appreciate your cooperation.